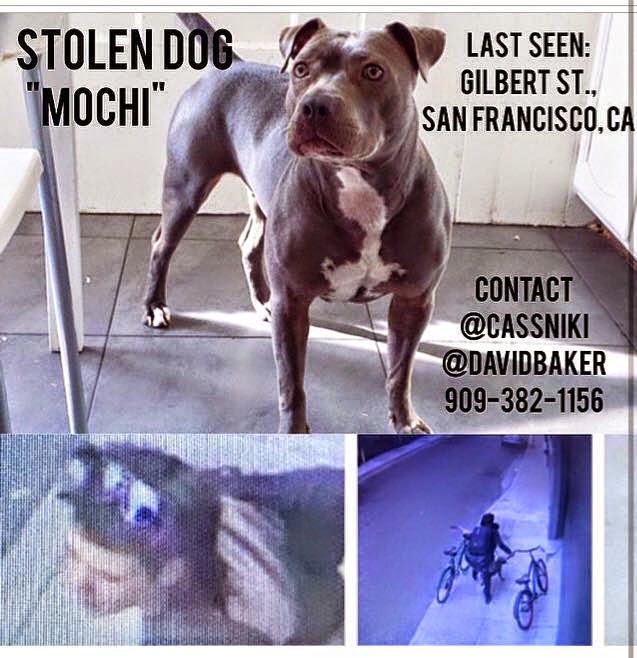 Locals: Please be on the lookout. Call 911 immediately if you see this person/dog.
Tangent: This is why I never leave Cooper alone when out and about. I respect business's pet policies, but I won't leave him alone even for a minute due to douchebags like this.
The Blueminator:
HEADS UP BAY AREA PEOPLE. STOLEN PIT BULL. PLEASE PLEASE PLEASE SHARE AND SPREAD THE WORD. YOU NEVER KNOW WHO HAS SEEN HER.
Stolen dog in San Fran!!! Mochi was stolen today (1/11/15) in SF. Her owners house was broken into and the burglar took off with Mochi!! Keep an eye out for her!!! Contact info on the picture! Share with your SF friends.